Top 10 Things to Do Around Bridport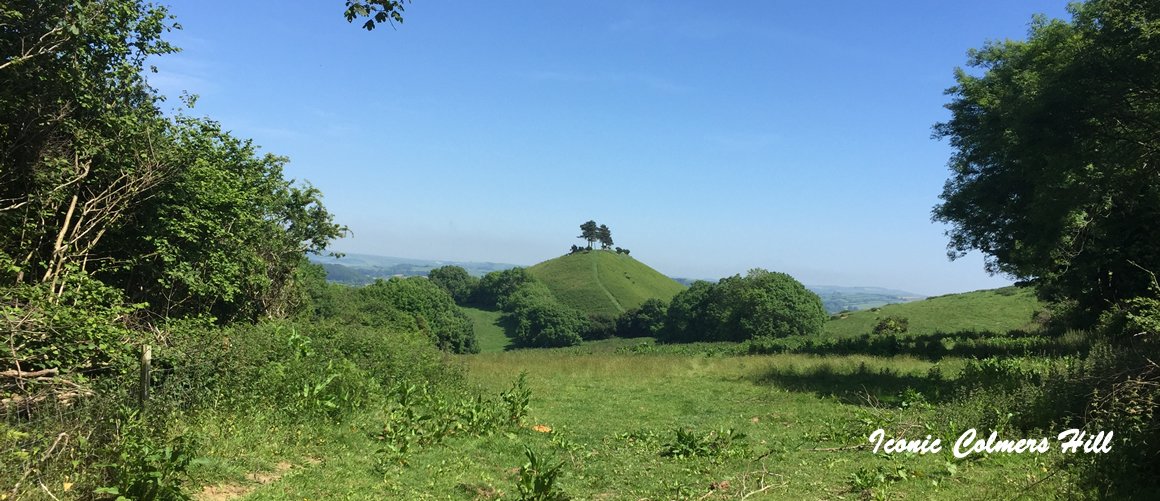 We are spoilt for choice living on the Jurassic Coast World Heritage Site, so we are sharing some of our favourite things to do in and around Bridport – though narrowing the list down to 10 was not easy! We hope you enjoy our suggestions; they are all free unless otherwise stated.
Go fossiling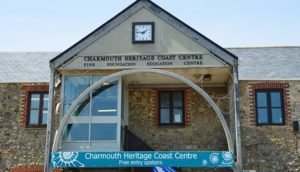 Just 15 minutes up the A35 from Bridport, Charmouth is probably the best place to find your own fossils to take home. Parking is convenient, there's a wide sandy beach when the kids get bored, and you can take your finds to the Charmouth Heritage Coast Centre for identification or to look at the informative exhibits. Expect to find ammonites, belemnites, crinoids, devil's toenails, and if you are lucky, bones from marine reptiles! Remember to keep safe from rock falls – all the best finds will be washed out onto the beach so there's no need to go near the cliffs.
Stroll through Bridport's Art and Vintage Quarter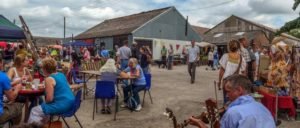 St Michael's Trading Estate is home to many artists, craftsmen and antique and vintage dealers. Visit studios and workshops to talk to the artists and makers, browse an extraordinary selection of pre-loved and upcycled furniture and accessories, and round off your visit with a delicious breakfast or lunch at the Red Brick Café. The Quarter really is different – no sterile shopping centre here, but a buzzing collection of spaces in all sorts of rambling old buildings. Enjoy it while you can, as there are plans to demolish large parts and put in a housing estate.
Enjoy the view from Pilsdon Pen
About 20 minutes up the B3162/B3164 from Bridport you'll find Pilsdon Pen – a commanding viewpoint on the north of the Marshwood Vale with magnificent 360 degree views along the Jurassic Coast and inland. Park in the layby just past the turning to Pilsdon village, and a short but steep walk up to the summit is well worth the effort. The flat top is surrounded by the ramparts of an Iron Age hill fort (one of several locally), and there are traces of a medieval warren too. Visit on a calm evening for a wonderful experience as shadows lengthen and the sun goes down!
Visit Bridport Museum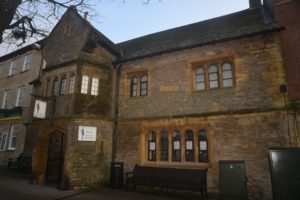 Bridport Museum on South Street has undergone a major refurbishment, and has recently re-opened. Find out about Bridport's history from prehistoric and Roman times onwards, with a special emphasis on the local rope- and net-making industry that has shaped many of the town's streets and buildings. There are also costumes, coins and medals, photos, fossils, an art collection, and natural history and archaeological displays to enjoy in this charming family museum.
Enjoy sunny Saturday mornings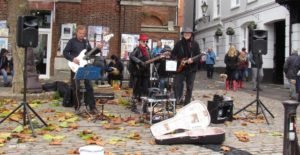 They are a perfect opportunity to enjoy street life in Bridport. There's nearly always a concert in the quaintly-named Bucky Doo square by the Town Hall (from a brass band to jazz and folk), and often buskers along the street. And then there's the market – a bustling event that fills the three main streets from early in the morning to early afternoon. Everything from local and international food, arts and crafts, through pet food, pre-loved clothing and second-hand books to phone and computer accessories is on sale, and South Street is home to bric-a-brac and second hand stalls full of fascinating bygones. Lots of the cafés have pavement tables so you can sip coffee and eat cake while watching the world go by.
Visit Bridport Arts Centre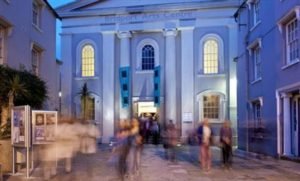 Set in a converted Georgian chapel, the Arts Centre hosts a lively range of musical, dance, film, comedy, spoken word and theatrical events. There are also regular art exhibitions, most notably this summer a touring exhibition of some of Eduardo Paolozzi's dynamic screen prints – real icons of pop art from the 60s. There's also a café on site serving home-cooked meals, and regular holiday activities and workshops for children. (Open Tuesday-Saturday 10-4).
Just down the road is the Electric Palace, a fabulous Art Deco building that also shows off-beat films, and hosts comedy gigs, theatrical and music events.
Climb Golden Cap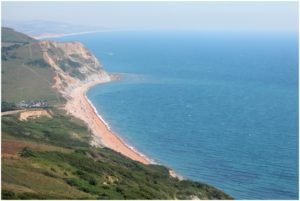 The yellow sandstone summit of Golden Cap is visible for miles around. The highest point on the south coast at almost 200m, the exhilarating climb to the top will reward you with sweeping views east to Portland Bill and west to Lyme Regis and Beer Head, taking in much of the Jurassic Coast. There are two National Trust car parks – the one at Stonebarrow (accessed from Charmouth) gives you a walk along the clifftops, and the one at Langdon Hill (accessed from the A35 between Morecombelake and Chideock) is a shorter and steeper one through woodland.
Take a trip to Broadchurch
A lot of this popular ITV series was filmed in West Bay, the harbour of Bridport set in the heart of the Jurassic Coast. The striking golden sandstone cliffs and clear seas feature heavily in the programme, and are just as lovely in real life – walk east from the harbour and there they are, footed by a long shingle beach lapped by the waves. West Bay has lots of traditional seaside treats too – al fresco fish and chips followed by a West Country ice cream from the harbourside kiosks perhaps, followed by a stroll along the pier and promenade? Or children and adults alike can enjoy the playground inspired by the Bridport rope and net industry, with its imaginative swings and climbing frames.
Climb Quarry Hill and Colmers Hill
Two glorious hikes from the Bridport side of Chideock. Park at the top of the hill at the start of Quarr Lane, and follow the second footpath sign from the lane to the knobbly top of Quarry Hill, which gives you a grand view of the iconic Colmer's Hill with its topknot of pine trees, and panoramic views over the rural landscape. From Symondsbury village, you can follow Shutes Lane – an ancient holloway worn into the rock by centuries of foot and cart traffic, with a quiet, some say spooky, atmosphere. From there, it's a short walk to the top of Colmer's, or you can continue west and do a circular walk over the top of the hill, or go on into the even deeper and more mysterious depths of Hell Lane – there's a network of these secret tracks around North Chideock.
Take a Tour of Palmers Brewery

Anyone who visits a pub in the area will probably have tasted Palmers' beer. It comes from the only thatched brewery in England which is situated on the river in West Bay Road, and has been in production since 1794. You can book a guided tour at 11am every weekday, and see the historic buildings as well as the fascinating process of producing their award-winning real ales. And of course you can taste their wares at the end, and perhaps buy a mixed pack of bottled beer to take home with you.
To explore all that Bridport and the surrounding area has to offer, why not book a stay with Bridport Cottages? We have a range of hand-picked holiday cottages to suit all styles and budgets, all bookable on line. We're also proud to be a Jurassic Coast Business Partner, helping to look after our amazing World Heritage Site for everyone to enjoy. Visit bridportcottages.co.uk to find out more.
---
Article by Lois Wakeman