Hollywood rolls into Lyme Regis
The making of "Ammonite"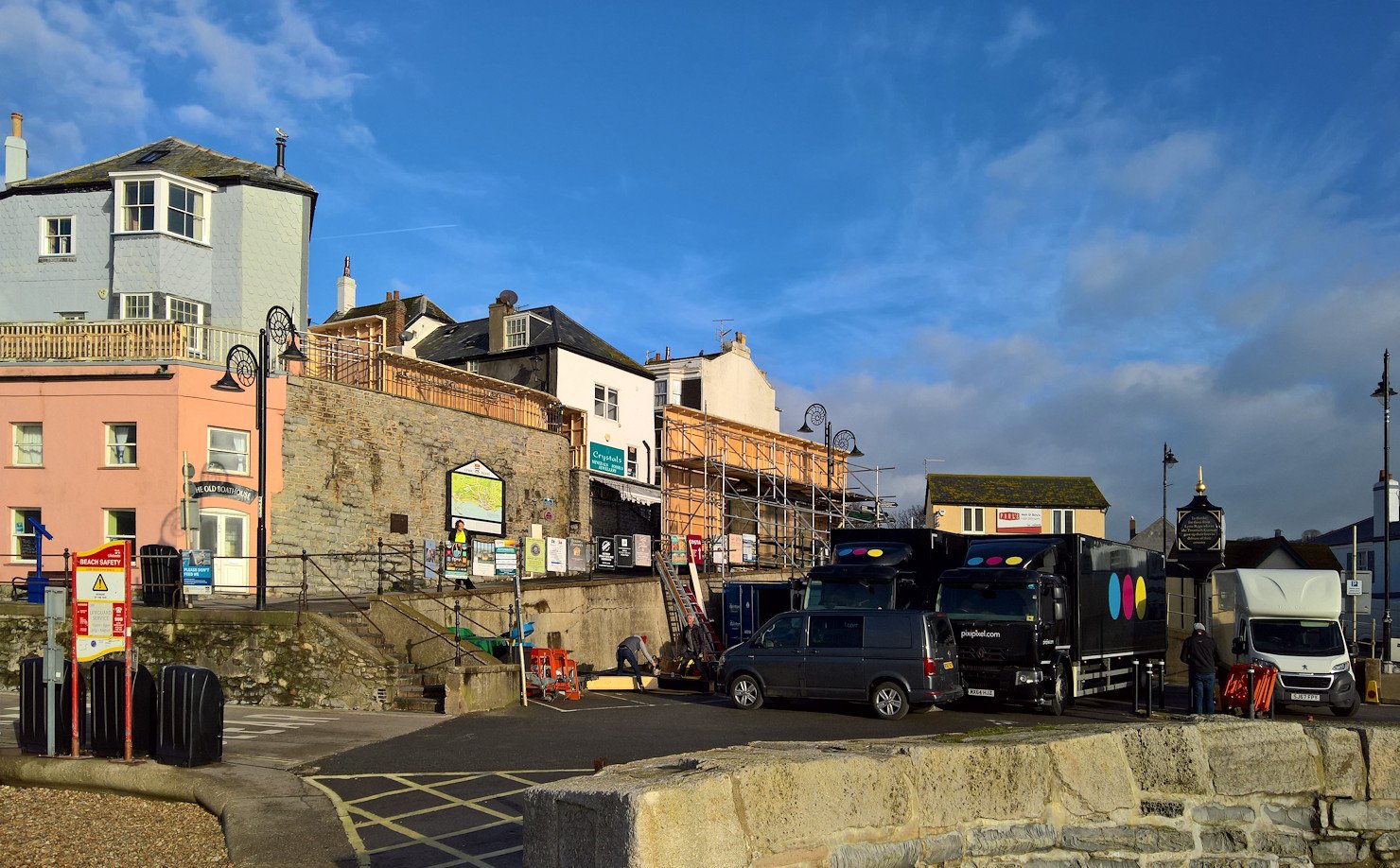 Lyme is abuzz with gossip and crowds of excited onlookers wielding their camera phones this month. Almost 40 years ago, parts of the high street were remodelled to make the set for the original film of "The French Lieutenants Woman" with Meryl Streep and Jeremy Irons, but now, filming for "Ammonite" – a tale loosely based on the life of Lyme's own Mary Anning – is confined to a small area at Bell Cliff, where false stone walls and boxes of props have been set up by an army of carpenters and set dressers, and the car park is full of trucks and equipment. The week after next, Coombe Street will be closed for filming and set dressing, and we are told that filming will also happen on the Cobb. Visitors are hoping to get a glimpse of Kate Winslet (who plays Mary), Saoirse Ronan and other stars, whilst other locals have registered as extras, so spotting well-known faces in period dress will doubtless be another source of entertainment!
Will the real Mary Anning please step up?
Whilst the film is rumoured to feature a relationship between Mary and another woman, the real Mary was a fossil-collector turned palaeontologist, and in 2010 she was named as one of the Royal Society's ten most influential British women in science. She was well-respected by some of her fellow scientists, despite working when recognition was very difficult for women in science – and especially those from a working-class background. Her discoveries of fossil fishes, ichthyosaurs, pterosaurs and plesiosaurs contributed greatly to scientific knowledge and anatomy, and led her to question the Biblical account of creation.
She was the subject of the tongue-twister "She sells seashells by the seashore", as her bread and butter was earned selling commoner specimens like ammonites, belemnites and vertebrae to visitors. Here we see her with her dog 'Tray' in a portrait by B J Donne, now at the British Geological Society – a body to which she was, ironically, never admitted.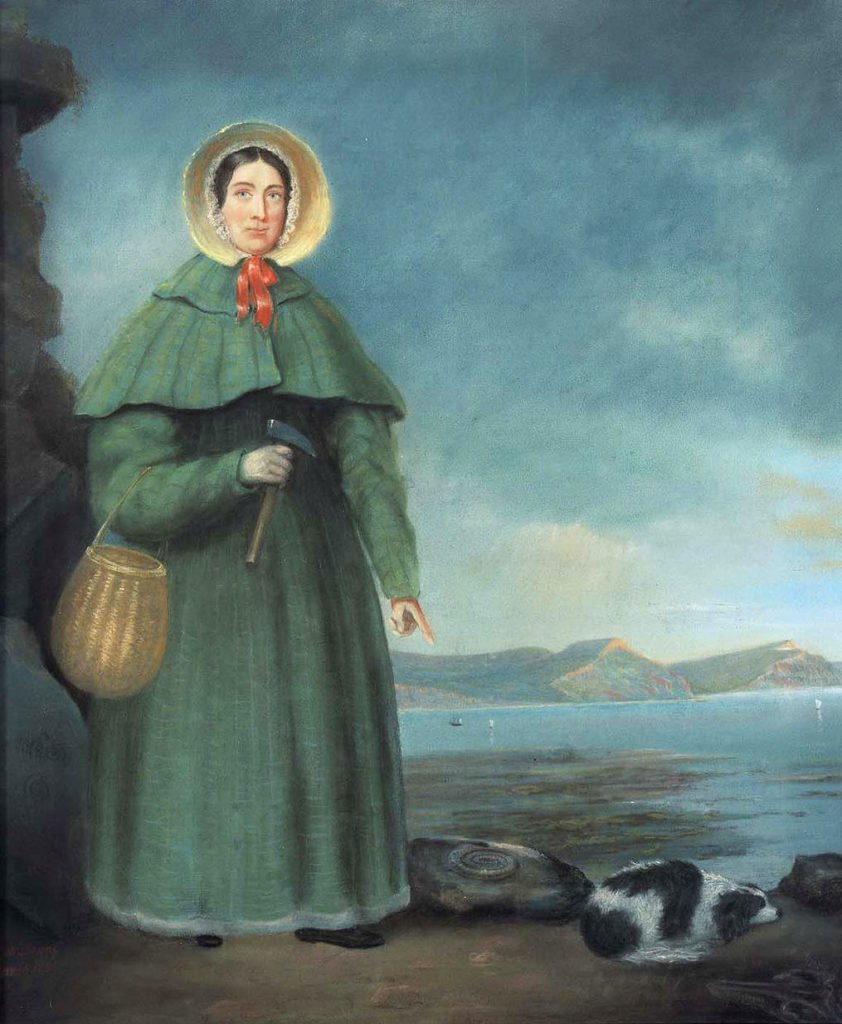 Modern-day fossil-collecting
Whilst you are unlikely to find any really significant skeletons (especially in the summertime), there are many fossils for the finding on most of our local beaches. You can book a fossil walk with local geologist Paddy Howe at the Lyme Regis museum to get your eye in, then spend some time hunting for your own treasures! Ammonites are usually easy to find at Lyme, Charmouth, Seatown and Burton Bradstock, and you can also find fossil shells, belemnites, crinoids and perhaps the odd reptile vertebra.
Wherever you go, please make sure you keep well away from the cliffs, which are prone to rockfalls and mudflows where people regularly get stuck, and check the tide before you visit to give yourself plenty of time before high water. Local tourist information centres will be happy to advise you.